Latest News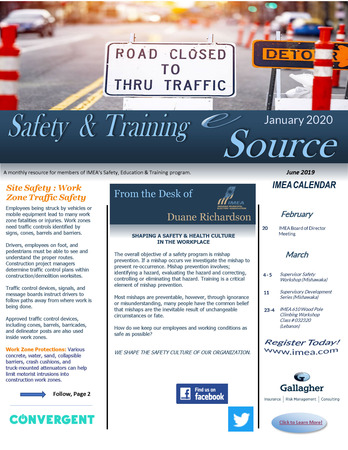 Site Safety: Work Zone Traffic Safety
Employees being struck by vehicles or mobile equipment lead to many work zone fatalities or injuries. Work zones need traffic controls identified by signs, cones, barrels and barriers. Drivers, employees on foot, and pedestrians must be able to see and understand the proper routes. Learn more with helpful tips and information on Site and Traffic Safety. Read More...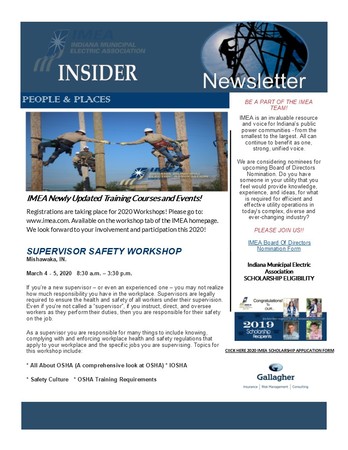 IMEA Newly Updated Training Courses and Events!
Registrations are taking place for 2020 Workshops! Please go to: www.imea.com. Available on the workshop tab of the IMEA homepage. We look forward to your involvement and participation this year!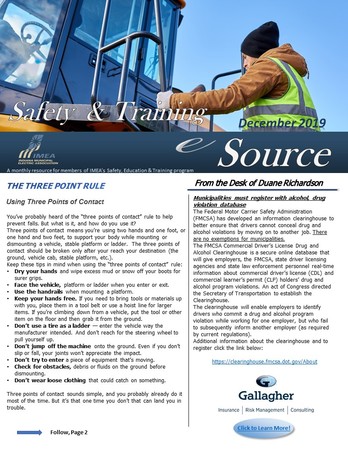 The Three Point Rule : Using Three Points of Contact
Three points of contact sounds simple, and you probably already do it most of the time. But it's that one time you don't that can land you in trouble. Read More...
View All News
Scholarship Application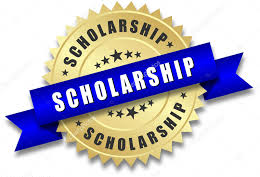 Find a Member
Events Calendar
←
February 2020
→
S
M
T
W
T
F
S
1
2
3
4
5
6
7
8
9
10
11

Arc Flash Safety

Tim Erickson

February 11, 2020




11:00AM-12:00PM

Hazards From Above

Tim Erickson

February 11, 2020




9:00-10:00AM

Arc Flash Safety

Tim Erickson

February 11, 2020




7:00-8:00AM

12

Arc Flash Safety

Tim Erickson

February 12, 2020




12:30-1:30PM

Hazards From Above

Tim Erickson

February 12, 2020




8:00-9:00AM

13
14
15
16
17
18
19

Arc Flash Safety

Tim Erickson

February 19, 2020




2:00-3:00PM

Hazards From Above

Tim Erickson

February 19, 2020




10:30-11:30AM

Hazards From Above

Tim Erickson

February 19, 2020




7:00-8:00AM

20

Arc Flash Safety

Tim Erickson

February 20, 2020




2:30-3:30PM

Arc Flash Safety

Tim Erickson

February 20, 2020




9:30-10:30AM

21
22
23
24
25
26

Arc Flash Safety

Tim Erickson

February 26, 2020




10:00-11:00AM

Arc Flash Safety

Tim Erickson

February 26, 2020




8:00-9:00AM

27
28
29
February 26, 2020
8:00-9:00AM
Arc Flash Safety
Tim Erickson
February 26, 2020
10:00-11:00AM
Arc Flash Safety
Tim Erickson
October 13-16, 2020
Save the Date
View All Events