Complete Story

11/25/2020
October eSource Newsletter
Personal Fall Arrest Systems – Figuring "Total" Fall Clearance Distance

IMEA is pleased to bring you its weekly newsletter. October eSource.

This week's edition includes the following articles:
2020 IMEA Member Directory

Master Human Dynamics and Achieve Significance Workshop (Virtual Series)

Featuring our new Associate Member Groves Electrical Services

IMEA Jobs in Public Power / IMEA News Opportunities

Signature Sponsors for the 2020 (Virtual) Annual Business Meeting & Awards Program
We hope you find the October eSource valuable to you and your utility staff. Featuring educational topics and resources.
If you have comments or suggestions, please let us know.
Janel Sparks
Member Services & Communications Manager
---
BE A PART OF THE IMEA TEAM!
IMEA is an invaluable resource and voice for Indiana's public power communities - from the smallest to the largest. All can continue to benefit as one, strong, unified voice.
We are considering nominees for upcoming Board of Directors Nomination. Do you have someone in your utility that you feel would provide knowledge, experience, and ideas, for what is required for efficient and effective utility operations in today's complex, diverse and ever-changing industry?
PLEASE JOIN US!!
Please GO TO:

www.imea.com

(click on Board of Directors Nomination Application Logo on the IMEA Home Page)
---
We're building confidence. Together.
Welcome to Gallagher. An insurance, risk management and consulting partner serving communities around the globe.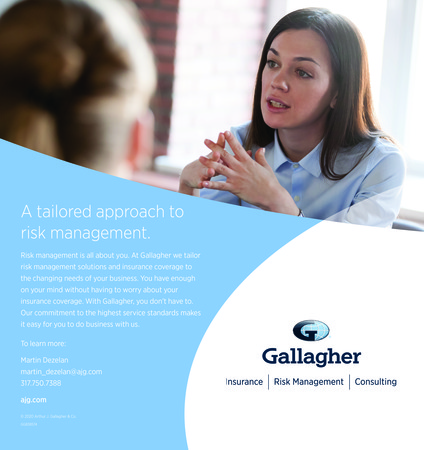 ---
We are here to help and appreciate your membership!
If you experience difficulty accessing the new website, please delete your browsing history and/or cache. If you are having other technical difficulties or have suggestions on ways that we can improve our web site or service to members, please contact us at imeainfo@imea.com.
Janel Sparks
Member Services &
Communications Manager
176 W Logan St # 225
Noblesville, IN 46060
Tel: 765.966.0799
Email: janel@imea.com
Web: www.imea.com