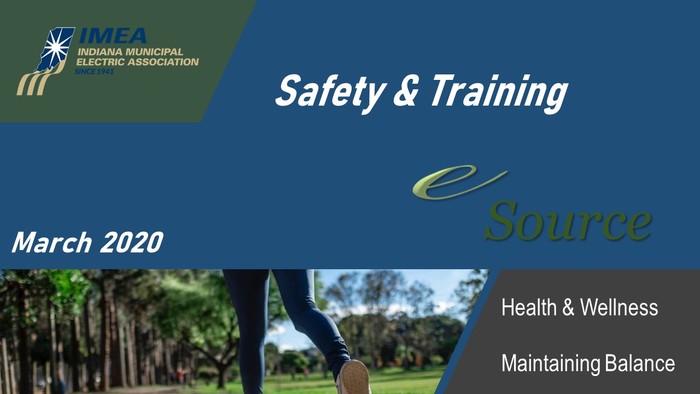 Being Healthy is Everything
We all know that taking care of our health is important, but not many people actively pursue a healthy lifestyle day in and day out. Our bodies are essentially machines and when they are not taken care of they begin to break down. This occurs naturally over time with old age, but many millions of people face health issues that are not normal to have and often accelerate the aging process or cause a premature death. It is important for all of us to consider what our health means to us and what we can do to improve it.
Health Statistics

in the United States
While many people believe we are healthier than ever before because life expectancies are at an all-time high, the quantity of years lived does not exactly equal quality of health. With improvements in medicine and a great understanding of the human body there should be lower cases of disease and sickness, but this is not the case. A few alarming disease statistics in the United States:
More than 36% of Americans are considered obese (CDC.gov)
29 million people in the United States have diabetes and another 89 million are considered pre-diabetic (CDC.gov)
Heart disease is the leading cause of death in the U.S. (CDC.gov)
There is an average of 735,000 heart attacks each year (CDC.gov)
Cancer claims an average of 1,630 lives every day (Cancer.org)
These statistics are not meant to strike fear in anyone. It is just important to realize the sheer amount of disease and the suffering due to them we still experience today in our advanced society. The chance of suffering from any of the above diseases and problems is greatly reduced when you make the choice to live a healthier lifestyle. There are many small changes you can make today that can have a huge positive difference over the rest of your life.
Tips for Choosing a Healthier Lifestyle
There are many different things you should or could be doing to improve your health and reduce your chance of disease. While it is impossible to mention all the different positive choices we could be making here are a few:
Get more sleep. Most studies recommend atleast 6 hours.
Stop smoking, using tobacco, or alcohol in excess.
Eat less fast food or processed foods. Choose whole grains, vegetables, and lean cuts of meat.
Stop drinking sugar-filled drinks and choose water instead.
Stress less. Eliminate the stressors in your life or find productive ways to cope with them.
Get active. Our bodies are not built to sit around!
These are just a few basic things we all can do to live a healthier life. It is easy to disregard this advice or stick to bad habits because it can be hard to make change. Bad habits can be broken. Think of someone you know who is in bad health and is very limited in what they are able to do. No one wants to live like that. Think about the last time you had the flu and how much you appreciated how great you felt once you got over it. Well heart attacks unlike the flu cause permanent damage and will forever affect your health for the rest of your life. Be Proactive and make change today for a healthier tomorrow. If you do not have your health you have nothing.
Good-Life Activities for You and Your Family
You may have heard it on the news or morning talk shows: Have dinner together as a family often. There's even a national initiative, Family Day, that reminds parents "what your kids really want at the dinner table is you."
Studies have found that kids who have frequent family dinners are less likely to use alcohol, tobacco, or drugs.
But it's not just about the food, say experts: it's about the connection. Whether you're eating dinner, going for a nature walk, or holding a family karaoke night, spending time together builds healthy families and healthy kids.
What can you do starting today to improve your health and a healthy life style change with your family?
---
Providing confidence every step of the way.
Gallagher is a global leader in insurance, risk management & consulting services helping clients face challenges and providing effective solutions.
From the Desk of Duane Richardson
Planning for a health emergency, such as the novel coronavirus (or COVID-19), is unique for the utility industry. The Cybersecurity and Infrastructure Security Agency (CISA) has identified Utility workers (Electric / Gas / Water & Wastewater) as "Essential Critical Infrastructure Workers During Covid -19 Response".
The objective of identifying those critical infrastructure employees working in entities, like electric, gas, water & wastewater utilities, is to ensure essential services are maintained and front-line workers are protected.
Many of the IMEA Members have already adopted and implemented work policies in efforts to comply with the CDC Guidelines on social gatherings and social distancing and cleaning and disinfecting in an attempt to stop the spread of the COVID-19 Virus.
If your organization hasn't implemented any policies, I implore you to do so immediately. One exposure at your organization could potentially expose the entire utility and the resulting consequences could be devastating to the organization.
Health and staying healthy is always important; however, considering our current situation, healthy lifestyles are even more important. The older we are the more susceptible we are to the COVID-19 Virus, there's absolutely nothing we can do about our age but can reduce the odds by adopting some healthier lifestyles.
Stay Safe and More Importantly Stay Healthy
---
IMEA remains committed to serving its membership during the COVID-19 emergency.
IMEA staff are happy to respond to requests for information and assistance in dealing with this unprecedented situation. (Click on the link below for information on COVID-19).
Links for IMEA Information Package COVID-19
---
Congratulations to All IMEA 2020 Scholarship Graduates!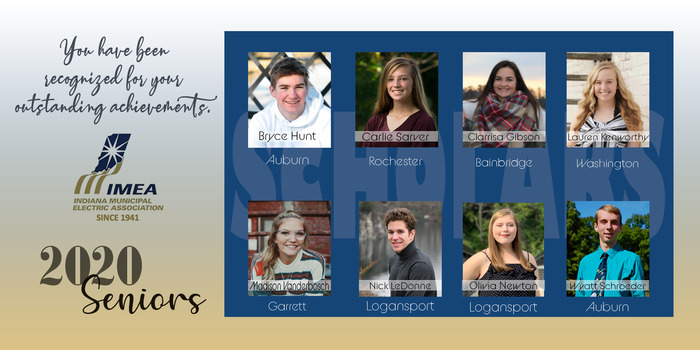 Make Your Hotel Reservations Today!
IMEA Annual Meeting & Vendor Expo
October 13 - 16, 2020
Being active in the IMEA Conferences can bring with it many benefits.There is power in being connected to other people who are active in our line of work, but it can also be easy to talk yourself out of committing to conferences year after year.Many people think that joining the organization is enough, but to capitalize on the return on your investment you need to be engaged and participate in our conferences and organization.
Embassy Suites by Hilton
13700 Conference Center Dr. South,
Noblesville, IN 46060
(317)674-1900
Take advantage of making your reservations today!!
Deadline for room block is : Midnight 09/12/2020
Group Name: IMEA
Arrival Date: 12-Oct-2020

Departure Date: 15-Oct-2020